Drop-In Classes
Led by Meagan VanHoogen
Wednesdays: Gentle Mindful Yoga
9:15am – 10:30am​
We will start with a breathing practice or a meditation to help practitioners draw their focus inward. Looking inward will lead into gentle movements with guided focus and intention to listen to the internal rhythms of the body. This class is meant for practitioners of any level trying to bring more attention into the body so they can feel more connected, within and without.
Fridays: Yin Yoga
9:15am – 10:30am​
Yin yoga stretches are held for about 5-7 minutes with the intention of creating mild to medium sensation in a target area of the body. The steady effort moves deeper into the muscle tissue, fascia and connective tissue. Brief rests are held in-between poses in order to allow circulation, regeneration and rejuvenation into joints and tissue, creating resiliency, mobility and stability. This exercise is also one for the mind: we focus on a specific area in order to follow the sensation, remaining aware of comfort levels in the rest of your body. Wear comfortable clothing to stay warm because the resting heart rate can decrease in longer-held poses.
10-Class Pass:
$150
| Drop-In Fee:
$18 
(Enjoy your first class for $5)
About Meagan:
Meagan's first introduction to yoga came when she won a "Yoga for Dummies" DVD during her senior year of college and began practicing in her dorm almost every day. She graduated college and moved up to the Seacoast area and felt welcomed into the beautiful local yoga community. Her studies have brought her all over the world, working and studying yoga near and far. She also has a love for her work in massage and a passion for studying the Dharma (the Buddha's teachings) with PBC. Meagan's start in yoga began her spiritual journey and transformed her teaching to incorporate the healing arts and the Dharma onto the yoga mat.
Beginner Series: Four-Week Course
Led by Lona Kovacs
Tuesday Evenings, Feb 25-Mar 17, 7-8:30pm  |  Open to Everyone ​
This 4-week Beginner Series class will be an introduction to breath and movement, with an emphasis on preparing the body for sitting meditation. Back pain, a stiff neck, tight hips and hamstrings are common areas where we hold stress that makes sitting feel difficult or painful. The ancient practice of yoga was designed to prepare the body to sit and be still, so that we can begin to calm the fluctuations of the mind.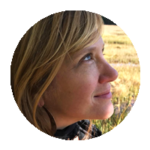 About Lona:
From the former Green Lotus Yoga Studio in Dover, Lona is a long-time member of PBC and is in training to be ordained in the Triratna Buddhist Order. She has been practicing and teaching yoga for over 30 years. She is delighted to be bringing her wealth of knowledge, insight and compassionate practice to the mindfulness and meditation community in Portsmouth, NH.